Cash Loans From GreenDayOnline
What is a cash loan?
A cash loan (sometimes known as a cash advance) is a type of installment loan borrowed by an individual. It is a short-term debt facility with a fixed interest rate. The interest rates on cash loans are relatively high (among various loan products) because these loans are meant for plugging financial shortfall for a short duration. Cash loans are designed to be short-duration loans. A cash loan is a type of personal loan.
The money disbursed as a cash loan is sent by the lender in one lump sum. Cash loans can be availed by borrowers with bad credit. However, such borrowers may end up paying a higher interest rate.
How much amount is lent as a cash loan?
Normally, cash loan disbursements tend to range from a few hundred dollars to a few thousand dollars. Remember, cash loans are short-duration loans meant to pay for household expenses and financial shortfalls which cannot be covered before an upcoming payday. Hence, the amounts of disbursements reflect the stop-gap use for which cash loans are designed.
Cash loans have a high interest rate as well, so borrowing a large amount for a longer period of time won't be sustainable. The other terms and conditions are also worth reading before you borrow.
What are some things that cash loans can be used for?
As pointed out above, cash loans are an emergency source of income. They are useful in situations where your monthly budget has already been consumed and you still have some expenses to meet. Paying electricity bill, carrying out home repairs which are rather urgent, or paying for day-to-day expenses for a few days are some instances for which cash loans are drawn.
Unexpected expenses like a medical emergency or a major car breakdown a few days before payday are also circumstances where a cash loan could be a lifesaver. Some borrowers use a cash loan to consolidate all of their debt into one single payment.
Cash loans are not meant for extravagant purchases. They come with a high rate of interest.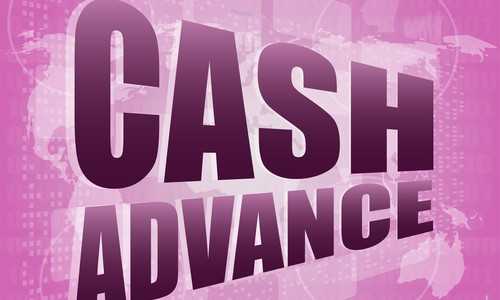 What is the application process for getting a cash loan?
Cash loans are available at online lenders, traditional brick-and-mortar lenders, and credit unions. Online lenders tend to be faster in their processes and they may ask for lesser paperwork as well. Some lender may disburse the loan amount within one business day if everything goes smoothly. Some lenders may check your credit record.
After processing your loan application, a lender will either approve you or reject you for a cash loan. If you are approved, then the loan amount is usually transferred online or sent to you via a check. The loan is disbursed in one single lump sum amount.
Will I build my credit by repaying cash loans on time?
Yes, cash loans are not the bad debt-trap instruments that they are perceived to be. Sure they have high interest rates and are not cheap, but they serve a need. They fill purposes pointed out above which other loans don't.
As a bonus, cash loan repayments can also help build your credit. Your loan repayments are normally reported by the lender to one or more credit bureaus. Some online lenders even give cash loan borrowers free access to their credit scores.
If you borrow cash loans for the right purposes and then make your repayments on time, then you have nothing to lose but a lot to gain.

What are some tips on using cash loans with responsibility?
Cash loans are useful and productive if you follow some basic rules:
Borrow within your limits
If you are borrowing a cash loan, then you are probably facing a cash shortage. You do not want to dig yourself into a deeper hole by borrowing more than you need to. Excessive high-interest debt like cash loans can be detrimental to your financial health.
When you borrow a cash loan, always remember that you have to repay that loan in the future. You need to be able to afford that repayment. It is recommended that you sit down and work out your income and expenses. Figure out what the shortfall is and avail cash loans conservatively.
Timely repayments
A cash loan may be due entirely in one single lump-sum repayment or it may be designed to be repaid in regular installments. Whatever the structure, the repayments will have a date by which they need to be made by the borrower.
Not making timely repayments will not only affect your credit score, but it will also result in penalties and charges. The cash loan is already associated with high interest rates. The penalties and fees will simply increase the cost to the borrower even more.
Choose the usage wisely
Cash loans are meant for emergency use. They are not meant for purchasing luxury and discretionary items.
People normally borrow cash loans because they need to pay for emergency room services, fixing their cars (which is an important part of getting to work and earning money), or to keep the electricity in their homes going. Expenses which have a direct and immediate impact on your life are considered as core expenses. When these kinds of expenses are not met by regular sources of income, cash loans come in.
Cash loans are approved quickly and applying for them has become very easy. An online application can literally be filled out while watching TV in your living room. Hence, it is tempting to avail them for paying all sorts of expenses. There may be a temptation to purchase a bigger car or stay in a luxury hotel by availing a cash loan. However, cash loans come with higher interest rates. Hence, you must choose the purpose of borrowing cash loans very carefully.