Here's How You Can Repair Your Credit with Credit Card Repair Services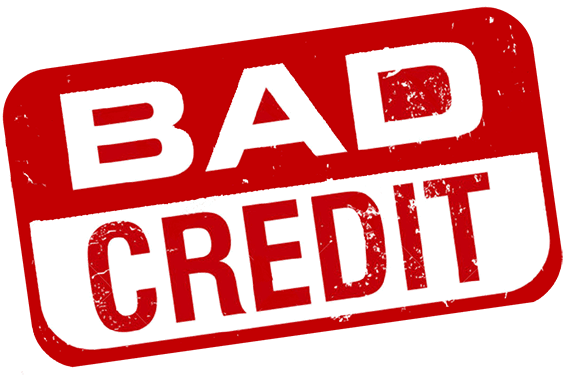 Many people may not be aware that they have poor credit scores and may have not realized how much it can affect them.
A poor credit score can keep you from getting things such as mobile phone plans, loans, getting an apartment, and more. You can try to get other options that offer deals for people with bad credit, however that can involve higher costs and interest rates. Thankfully, there are ways you can start repairing your credit and raise your credit scores. Keep on reading this article to learn how you can get a good credit score.
Why Do I Have a Poor Credit Score?
One of the main issues that people have is that they may not realize why they have a poor credit score in the first place. If you want to know exactly why, how, and when your credit score got so low, you can always check your credit report at credit bureaus. This will show you a detailed credit history that lists off where your credit score gets lower or higher.
However, there are many common reasons why you may have a low credit score. You may be surprised to find out that you can have a low credit score just by never taking out a loan before. This is because you have no proof that you can pay off a loan, so you will not look credible to many people because of that reason. This also applies to having credit cards, because if you don't have a credit card, you don't have a lot of proof that you are reliable and financially responsible.
Some of the more common reasons your credit score could be so low are due to financially irresponsible habits. A credit score is generally a person's way of seeing how responsible you are when it comes to money. If you have a habit of paying your bills late, not in the full amount required, or skipping out on paying them all together, you should expect that your credit score would be low. This is because many people will report these facts to the credit bureaus to lower your score to "warn" other people who may want to do business with you.
If you faced financial legal issues in the past, you should expect that it would greatly damage your credit score. If you have declared bankruptcy in your past, your credit score is going to crash down pretty hard. Having cancelled credit cards or bank accounts will also make your credit score become low. Thankfully, just because they have gotten damaged doesn't mean that they can't get repaired. Here are some ways you can start repairing your credit.
Get Credit Repair Services
A popular option for many people are to get credit repair services. Generally, these types of services are aimed to help people fix and build up their credit scores in anyway that is possible. However, you should look into these services properly before paying for their services. Here are some facts about credit repair that you should know about.
You should realize that credit repair services aren't a way to raise your credit completely to what would be considered a good score. The main goal of the companies that offer these services are to find any errors in your credit reports. If your credit report is not up to date or is holding false information, the people offering the services will take it up to the bureaus and dispute your errors for you to make sure that the report is entirely accurate.
Firstly, a reliable company will start off and pull your credit score from about three credit agencies. The main reason why they do this is because there may be errors or mistakes that have been reported to one agency, but haven't been reported to others. You have to supply any valid supporting documents to help the people offering the services. Once they have everything they need, they will go to the bureau to see if they can remove that bad report from your credit history to help your current score.
You can expect these services to be fast and efficient. The bureaus have no choice but to fix a dispute within a month, or 30 days. The longest it can take is roughly about 45 days, but that is not always common. This is great if you want to buy or get a loan for something big right away, such as getting a new car or a home. Within just a short time, you can start to raise your credit scores without having to do a thing.
However, you can't rely on the company to have all the answers that you need each and every time. Some people have more complicated issues regarding their credit history or scores. Therefore, they cannot supply you with a surefire answer as to when your credit score will improve once you have availed of their services. If you have simpler credit issues, it should be able to start getting higher in just a short amount of time, especially when paired with credit repair services.
Can I Do Credit Repair Services on my Own?
You can actually do your own credit repair services if you want to. However, that might lead you to a difficult process that just gives you a headache in the end. Generally, companies that offer credit repair will tell you that you can do it on your own, depending on the circumstances and facts that you tell them about. Here are some facts about doing credit repair by yourself.
Typically, if the issues that you have with your credit scores are rather simple, then you can totally do credit repair on your own. If you have seen your credit reports and notice just a few minor but very obvious mistakes in these reports, then you can take matters into your own hands. However, the method of doing your own credit repair services requires you to strategically plan your mode of action to be able to raise your credit scores.
First, you have to pull out your own credit reports from three main credit agencies, just like what a credit repair company would do. Then, you have to start analyzing the reports to see the mistakes that were made. Be careful and double check where the mistakes are and be ready to know how you will explain that they are mistakes with proof and words. Gather some proof by getting as much supporting documents as you can, that way you have something to show to the credit bureau.
You have to be very clear when you reach the credit bureau and file a formal complaint/dispute regarding the error in your credit report. You can file the dispute through mail or through the credit bureau's website. However, you have to keep in mind that this won't be done at a single bureau. You will have to make a dispute to each of the three bureaus in order to raise your credit scores. This is because they won't fix the other issues with the other bureaus because they are technically considered as their competition, so they definitely won't want to help each other out.
Additionally, if you choose to get services from a credit repair company, you always have to make sure that they are legitimate first. You could risk things such as identity theft if you are not careful with the company that you are dealing with. Take your time and do a background check on the credit repair companies before saying yes to any of them. It is better to be safe than sorry. You can also do research online to see what credit repair companies are popular and read the reviews about the clients who got credit repair services from them.
A huge thing that you should look out for is when the credit repair company would charge you. You should never accept work from a company that asks for the payment first before they offered you their credit repair services. This may mean that they are not a legitimate company and make take your information. You should always stay away from companies that seek out money before the job is done.
Additionally, it is against the law for credit repair companies to tell you that you will have 100% guaranteed excellent results from their services. As stated earlier, each person will have different results because each person has different credit issues. Therefore, not everyone will have perfect results. The changes and raising your credit score can only work after some time, you shouldn't expect your results to pop after just one night.
If you have a complicated credit history, you should be aware that it is going to take a lot of time to fix your credit score. It is also crucial that you change some of your financial habits to ensure good results. The more issues you have with your credit reports, be it with errors or bad credit, the longer it will take. Be patient, as good things will come to those who wait.
Be sure that you are also managing debt that you have while you are having credit repair services done. This will be a more effective method to raise your credit score. It will also help speed up the process and eliminate any further need for credit repairs.
You don't have to sit and not get the things that you want because of poor credit scores. Raise your credit score today with the right credit repair service company to get what you need right away.
Repair Your Credit With Credit Card Test our Best Credit Repair Services
Best Credit Repair by Greendayonline.com
Check out our services!

Jason writes about all financial topics such as loans, debt solutions, and bankruptcy. He is an expert when it comes to subjects like APR, loan fine print, debt collection laws within the United States. With his in-depth knowledge of all things financial, he is a great asset to Greendayonline.

Latest posts by Jason Rathman (see all)