Ahh………..It's the age-old question………how can I go about crossing the financial minefield to get a secured personal loan. According to your bank and all the online advertising, it sounds really easy.
But wait! What if the mines go off before I get there? Worse still, what If you sign up only to find another battlefield waiting further along the line?
Now Be Honest……….That's Got Your Full Attention…Now Hasn't It!
You're already very aware a secured personal loan will be tied more often than not to your property or other such collateral (things you own). So in this case you need to be completely certain, you can meet the payments comfortably. If you don't you could run the risk of losing your property!
'Remember you are a loan consumer – get it?? A loan consumer who meets a dark stranger. It's the story of financial love overcoming all obstacles along the way! A gripping tale of two people coming together and living happily ever after!
'See this blockbuster at a bank near you today!………….ok well not's forget online lenders and various other financial organizations.'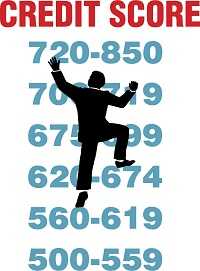 So with clapperboard at the ready and knowing this type of loan means you'll need collateral in exchange for a sum of money at a low-interest rate, the process begins. There are a number of things you'll need of course, but before you gather these together make sure you check your Credit Score. It should be a matter of routine for you anyway and you can get at least one free credit score each year.
www.freecreditscore.com
Now read this: http://www.usa.gov/topics/money/credit/credit-reports/bureaus-scoring.shtml
At this point, you should be ready to go…………….but before the starter fires his gun and the race to a secured loan begins………..you'll need at the ready proof of your monthly income. Any documents you have will help, and of course, your employment needs to be secure for the foreseeable future. It is possible to get a loan with bad credit, but a good score will help considerably in your quest to cross the finish line first!
You need to be very clear on your objectives so:
How much do I need to borrow?
Do I have enough collateral?
What's my loan limit?
With this, all sorted its then time to make a list of the assets you'd like to use as collateral for your loan. These could be real estate and even a car or a boat. You might also have financial investments you could possibly use.
Important Things to Note:
'The most sensible place to start would be at your own personal bank – you'll probably get the best terms here as a regular customer. Having a no obligation chat won't do any harm. Take a look at the various other options available to you as your ban's terms may not be to your liking – in short it pays to shop around.'
It may sound obvious but the most important thing is the annual percentage rate or APR. The shorter the term you can get the better it will be in the long run. What you must do is ensure you understand all of the terms and the small print. There could be fees attached for things like late or missed payments.
Then you must imagine you're the President looking to secure a loan for the land of the free!…………well alright that's a bit over the top. But do what he would do…………NEGOTIATE!
The point is you are the one offering collateral to the would-be lender so you can actually demand better terms…………In any case, it never does any harm to try and get a slightly better deal. If you've got the best rate of interest and you're happy then you can sign up – but be aware you're also risking personal collateral!
Extra Info
In certain cases, you may be able to use the item you purchase from the proceeds of the loan – but be aware you could get into even deeper trouble if it all goes wrong. It's called 'Double Jeopardy'
There are many lenders who will take investments such as stocks and bonds as collateral. This can work well as you can still continue to earn money on them while the lender holds them as collateral.
Good luck with your secured loan. If you are looking for an unsecured payday loan for bad credit then look here.