Credit unions and bank loans usually take some time to deposit money into your bank account, delaying your ability to have quick access to funds. The lenders need to assess your financial situation before distributing a loan. An online loan on the same day can assist people with emergency cash needs.
One of the best alternatives to bank loans is online loans with same-day funding approved within one business day. You do not need a good credit score for a direct deposit personal loan. We will explain how to get a loan within 24 hours.
Key Points For Online Payday Loans With Same-Day Deposits
These online loans are short-term and meant for 14-31 days, especially in emergencies.
A same-day deposit is possible before the afternoon if you apply before the cut-off time during the loan application process.
Only a soft credit check is, in general, carried out
The application takes a few minutes to complete
You need to be over 18, have employment, and be a United States resident
Direct lenders and brokers offer a similar product. It is a priority for the user to check the terms and conditions
Alternatives to payday loans are title and installment loans.
What is a Same Day Deposit Payday Loan?
Same-day deposit payday loans are short-term loans designed to assist your finances until your next pay date. Thankfully, the instant payout enables you to service your urgent expenses quickly, taking the stress out of having no money in emergencies as well as during the loan application process.
Cash advance loans arrive the same day if you apply early. You may get a next-day deposit if you request a loan later in the afternoon.
How Do I Apply With Greendayonline For A Same Day Payday Loan With Instant Approval?
The quickest way to apply for a payday loan with instant approval is through our application form, which borrowers complete within 5 minutes. Whenever you need an emergency loan, knowing how and when to apply is important, especially when you need a same-day deposit or when facing unexpected expenses.
You must meet the eligibility criteria to qualify, so make sure you have them on standby when requesting a loan.
I need A Payday Loan Immediately What can I do?
If you need money immediately in the USA then we are proud to present our comprehensive network of operations, serving customers in various states across the United States. At Greendayonline, we understand that financial emergencies can arise unexpectedly, and we strive to provide a reliable solution with our same-day payday loans online. With our commitment to convenience and efficiency, we are actively operational in the following American states, ensuring that you can access the funds you need when you need them. Look at the table below to see if your state is among those where our services are available.
| | | |
| --- | --- | --- |
| Alabama / AL | Alaska / AK | Arizona / AZ |
| Arkansas / AR | California / CA | Colorado / CO |
| Connecticut / CT | Delaware / DE | District Of Columbia / DC |
| Florida / FL | Georgia / GA | Hawaii / HI |
| Idaho / ID | Illinois / IL | Indiana / IN |
| Iowa / IA | Kansas / KS | Kentucky / KY |
| Louisiana / LA | Maine / ME | Maryland / MD |
| Massachusetts / MA | Michigan / MI | Minnesota / MN |
| Mississippi / MS | Missouri / MO | Montana / MT |
| Nebraska / NE | Nevada / NV | New Hampshire / NH |
| New Jersey / NJ | New Mexico / NM | New York / NY |
| North Carolina / NC | North Dakota / ND | Ohio / OH |
| Oklahoma / OK | Oregon / OR | Pennsylvania / PA |
| Rhode Island / RI | South Carolina / SC | South Dakota / SD |
| Tennessee / TN | Texas / TX | Utah / UT |
| Vermont / VT | Virginia / VA | Washington / WA |
| West Virginia / WV | Wisconsin / WI | Wyoming / WY |
States Where Our Payday Loans Online Same Day Deposit Services Are Available
What Are The Eligibility Requirements For Same Day Bad Credit Payday Loans?
There are only a few basic requirements for same-day bad credit payday loans. These include:
Be over eighteen years old
Be a permanent Resident of The United States
Not being in the military
Proof of income of $1000 a month or more
Have an active checking account for deposits
Unemployed borrowers may apply, including bad credit borrowers
Can I Get A Direct Deposit Payday Day Loan With Bad Credit and Instant Approval?
Yes, if you have a poor credit score and encounter an emergency, there is a good likelihood you will be looking for a same-day loan with direct deposit.
Our bad credit payday loans are designed perfectly for this scenario.
Our network of lenders can assist customers with all credit scores, even bad credit borrowers, whenever they need fast cash. If the lenders think the borrower can repay the funds, they will lend to people with poor credit scores.
Can GreendayOnline Guarantee Me A Same-Day Payday Loan With No Credit Check?
If any lender says they can guarantee a loan with no credit check, you should question their motives. Not all lenders are bad, but you must skeptically assess the ones offering "guaranteed loans".
Greendayonline's lenders have high approval rates of up to 80% if you are employed and get a monthly income. Our offers are better suited to borrowers with bad credit instant approval scores because our reputable lenders generally do not do hard credit checks.
Tribal loans can be a viable option for those who cannot qualify for traditional loans due to poor credit history or insufficient income.
Borrowers should be aware of fake news sites that are there just for affiliation that have been appearing in Google News in the last two years. Check us out on Outlook and featured on Yahoo for same-day loans.
Can I Get A Payday Loan With No Credit Checks & Same Day Deposit Near Me?
No credit check loans near me mean that your credit score is not necessary by the leading credit check agencies: Equifax, TransUnion, and Experian.
You could harm your credit score by applying for too many loans and being denied.
Our same-day payday loans can assist because once you have submitted your information to our direct lenders, the lenders will only do a soft credit check to see your eligibility.
The checks are soft query on your credit report that determines bad credit. Banks and other institutions do not do payday loans, so they perform hard credit checks and shy away from bad credit.
You can also apply for same-day installment loans with no credit checks
Is It Easy To Apply For Same Day Payday Loans With Guaranteed Approval?
These loans are easy to apply for and simple to repay, provided you follow the payment plan. Knowing the lender's criteria for guaranteed approval loans is critical before you make a loan request. Using the online application form makes the process even more convenient, and you may receive a decision within minutes.
With cash advance loans, borrowers complete online applications in minutes, and the lenders do a direct deposit into your bank account.
What will lenders check when I apply for $100 dollar loans?
Bank lenders will look at your salary, address, credit score, credit card, and credit history in the online application process.
The bank checks determine whether you are worth lending to or not. The procedure lasts anywhere from a few hours to a week or more and could be better when you need a quick loan on the same day.
Short-term loan applicants who need instant funding or funding the next business day can apply for same-day $100 loans. A loan application is possible even if you have bad credit. Financial assistance with flexible repayment terms is available for borrowers.
The direct lenders on GreenDayOnline have no hard credit checks, and the criteria are more relaxed than a bank, enabling you to get a cash loan within 24 hours. They also offer financial assistance with flexible repayment terms.
How Do I Get Legit Money With Fast Instant Same Day Approval?
You must sign the loan agreement before the cut-off time of midday to increase your chances of getting fast approval. Customers can get approved for a legitimate personal loan within 24 hours if they meet all the lender's requirements.
You also should provide all the personal and financial information the lender requests.
Can I get a deposit on the same day when applying for emergency payday loans?
Yes, getting a deposit on the same day when applying for emergency payday loans is possible, especially with lenders providing financial assistance and flexible repayment terms. However, it depends on the time of your application, the lender's processing time, and your bank's deposit policies.
If you apply early enough, the loan can be deposited on the same day. Still, borrowers should allow up to one business day to get the money. On weekends customers should wait for the next business day.
Legitimate Same Day Personal loans near me?
If you are looking for legit cash loans in your location, check out our locator page for loans in your state. We have all payday advance companies listed.
Our services offer a great option for people in need of loans. Of course, you can apply via online lenders with us for fast cash. So if you are searching "money loans near me," the best idea is to request online cash as it depends on the lender, not your location. Look for a fast loan advance online or a quick loan online with GreenDayOnline.
What Can I Use Same-Day Personal Loans For?
Borrowers can use the loans for any expense they like. Same-day loans are not anchored to one product type, like a mortgage or car. There are many ways to spend a loan from a broken boiler, paying the rent, or buying groceries. It can help you manage your monthly expenses efficiently.
What Is the duration for same-day payday loans?
Generally, same-day payday advances are between 14 and 31 days; the maximum is 31 days before the loan is eligible for a rollover. Because of their short-term nature, they have high-interest rates and fees so that the lender can profit. It also covers their risk in case of default. We can help you if you have multiple payday loans with our loan consolidation program.
How much cash can I borrow online and get same-day deposit?
Depending on your state's regulations, a borrower can choose an online loan of between $100 and $1000. For example, in California, the maximum loan amount is $255.
The lenders may give you less or offer more depending on your financial situation and income. The origination fees and interest are usually payable by month-end. Although lenders can deposit installment loans quickly, these loans consist of monthly payments.
Below are some statistics for loan types:
| Loan Type | Average Amount | Average Interest Rate | Average Term |
| --- | --- | --- | --- |
| Personal Loan | $15,000 | 10% | 6 years |
| Auto Loan | $35,000 | 5% | 7 years |
| Mortgage | $375,000 | 3% | 30 years |
| Student Loan | $30,000 | 5% | 10 years |
Statistics for loan types
Which same-day loan types are available from direct lenders only?
Direct lenders only offer alternative payday loans (online cash advances), installment loans, and title loans. Online payday loans are mainly known as same-day cash advances, payday advances, short-term loans, installment loans, and bad credit loans.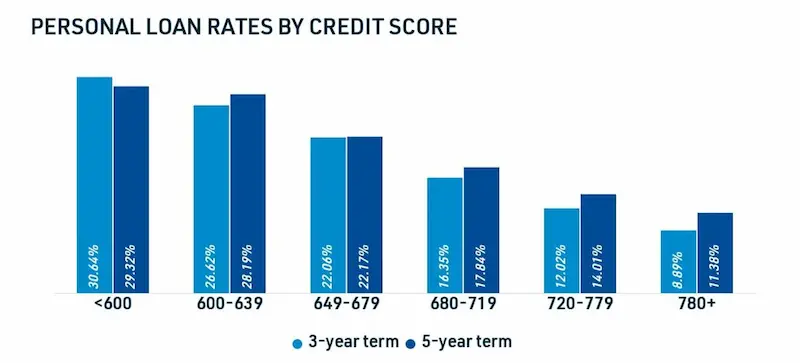 Are There Any Same Day Deposit Loan Alternatives?
There are decent same-day deposit alternatives to payday loans, such as installment loans. These installment loans are offered up to $5000 and are not paid back in a lump sum like payday loans.
Installment loans have monthly installments and are repayable over a longer duration.
Title loans are different, as your vehicle secures the loan. Title loans are also great for bad credit if you own a car and can give you access to cash as an alternative loan option.
Are Your Same Day $1,000 Dollar Loans From Direct Lenders?
Greendayonline's $1,000 dollar loans come from direct lenders trusted in the industry. Our online direct loan lenders specialize in instant funding and aim to deposit the loan within 24 hours after the application. Borrowers use such loans for various purposes, including covering medical bills and utility bills.
What Are The Fees For Emergency Payday Loans?
The fees for emergency payday loans are dependent on your payday lender. All the lenders on Greenday have been vetted for their transparency and reliability regarding short-term lending.
Payday loans can charge a percentage of each $100 borrowed. The typical fees are approximately $10 to $30 for every $100 borrowed, making them a suitable option for those looking to cover unexpected medical bills or utility bills.
After you have requested your loan, the lender will tell you all fees by law and will be forthright in their documentation regarding repayment periods and APR, and the loan terms may vary by lender.
How Can I Get a Quick Cash Advance Loan of $100 or $1000?
If you need fast cash from $100-$1000, we can assist immediately. Just fill in the form at the top of this page and get some offers to get the money you need now at one of the best online loan places-Greendayonline.
Get A Loan today!
We know you need fast cash and how important it is to receive a deposit to pay your emergency expenses. We encourage you to apply with Greendayonline now to get money!
Frequently Asked Questions
How can I find reputable direct lenders online who offer same-day loans with no credit check for individuals with bad credit, and what are the key considerations when selecting a lender?
Look for direct lenders advertising same-day funding, no credit checks, and bad credit options. Vet lenders thoroughly and read all terms to ensure legitimacy and affordable rates.
What is the typical eligibility criteria for same-day loans from direct lenders, and are there specific options available for people with poor or no credit history?
Same-day loan lenders generally only require ID, income verification, and a bank account. Specific bad credit loan programs are available since credit checks are rarely performed.
Are there direct lenders known for providing instant approval for loans, and what factors should borrowers be aware of in terms of fees, interest rates, and repayment terms?
Many direct lenders promote instant loan approval, but borrowers should carefully review associated rates, fees, and repayment terms which can be steep.
How can borrowers ensure they are dealing with legitimate direct lenders when seeking same-day loans with no credit check, and what precautions should be taken to avoid potential scams?
Borrowers should verify licensing, read reviews, assess transparency, and understand loan terms thoroughly before providing personal information or accepting funds.
Can you outline the application process for same-day loans from direct lenders and provide insights into the timeline for receiving funds, especially when no credit check is involved?
You apply online, get instant approval, e-sign loan documents, and funds can be deposited the same day, often within hours, since no lengthy credit check is involved.