The Best Payday Loan Consolidation & Debt Consolidation Loan Relief Programs Near Me
The number of people who are battling debt is enormous. Expect risky settlements once you enroll in debt and do not take responsibility for paying it back on time. By 2018, consumer debt had grown to a staggering $3.9 trillion, an increase of over 7.5 percent over the previous year, 2017. In 2019, credit card debt was $1.067 trillion. According to statistics, the average debt per resident is $67,700. As a result, we can confidently assume that most Americans are in financial distress and need assistance, such as a debt consolidation loan. This is where national debt relief programs near me come into the picture.
Debt relief options for bad credit borrowers
A closer look at national debt relief and debt consolidation loans online: what they are, how they work, and why you should use them.
Debt relief for bad credit borrowers can be described as total or partial forgiveness of debts. Using credit cards and loans recklessly may lead to massive debts with exorbitant interest rates. You can avoid the burden of debt repayments by working with an online debt relief company. One effective strategy to consider is a debt management plan. As soon as you pay off the debts, your credit report will have more positive entries, which can help improve your credit score. Utilizing a debt management plan can significantly contribute to this improvement.
With a poor credit score, qualifying for affordable loans and credit cards will be challenging.
Introducing debt relief programs online (How they work)
Consumers may use debt relief solutions to lower their financial load and get out of debt practically and fairly. The services help clients make manageable payments and eventually pay off their debts. Debt relief programs online work in either of two ways; lowering the annual interest rate or reducing the principal amount. Sooner, you will get out of debt.
GreenDayOnline debt settlement program
The following are the various debt settlement programs offered by GreenDayOnline.
Financial counseling
Our financial coach will explain how debt reduction options operate based on your situation. They will also discuss debt consolidation options and the benefits of a debt management program. This service is available for free.
Negotiation
The experienced financial coach contacts your creditors and negotiates for a lower amount, helping you find the best debt consolidation options.
Budgeting
You get advice from our budgeting consultants on how you can save or earn extra money and use the cash to pay the creditors. They will also guide you to develop a personalized debt management program to ensure successful debt reduction.
Types of loans to consolidate when looking for a debt relief program
The following are the various types of loans to consolidate when looking for a debt relief program.
Credit card bills
You can use different ways to get debt relief on your credit cards. The first one is the credit card debt settlement program that can reduce the amount you owe.
The second option is the credit card debt consolidation program, where you apply for another loan to pay off your outstanding credit card debts. This loan is usually a personal loan with a lower interest rate and a manageable repayment plan. By choosing a credit union as your lender, you might benefit from better repayment terms and lower interest rates. You will likely avoid fines and late fees if you choose either option. So, it is better to have a payment plan.
Payday loans
Payday loan relief may be accomplished in a variety of ways. The first is a debt settlement program for online payday loans, which may help you pay off some debt. Working with a credit union that offers flexible repayment terms can also help you manage your payday loan debt more effectively.
If you want to minimize the annual interest rate on your existing loans, a debt consolidation program for a payday loan may be advantageous. Debt settlement services and consolidation programs have the benefit of assisting customers in the repayment of both illegal and legal debts, including unsecured loans.
Medical expenses
Both options explained above, which are debt consolidation and settlement companies, may help eliminate outstanding medical bills. Medical expenses are one of the many unsecured debts, such as an unsecured loan, that can be cleared through the debt consolidation program.
In most cases, having an unpaid medical bill will help your credit score. This can only happen when the debt is forwarded to collection accounts since it will show on your credit report and can bring your score down.
So, if you have a mountain of medical bills to pay, take advantage of medical debt reduction programs as soon as possible to avoid having your debt auctioned to debt collectors and falling into a debt trap.
Five types of debt relief options offered by GreenDayOnline loan company
Here are five types of debt relief options offered by the GreenDayOnline loan company.
1. Budgeting
Creating a budget frees some cash that can be used to settle your debts and break the debt cycle.
Pros
You have 100% control over your money.
You can track your financial goals.
Helps organize your spending
Allows you to pay debts quickly
Can help you invest
It can help boost your credit score.
Cons
You may have to avoid spending on luxuries for a while
Complications may arise due to inadequate fund allocation.
It may take some time to create a budget you can rely on
Best option for
Anyone who wants to fully control their finances and achieve financial freedom while avoiding a debt trap.
2. Debt management
You can pay off all your outstanding obligations at a lower interest rate by choosing a reliable debt management firm like GreenDayOnline.
Pros
The annual interest rate may be lower.
Over time, your credit score will increase.
Reduces financial burden
Cons
Only unsecured debts qualify for debt management.
You also have to adhere to a budget strictly.
Best option for
Anyone who will be able to repay existing obligations if interest rates are decreased easily
3. Debt consolidation
Personal loans consolidate debt into a more manageable repayment plan with a lower interest rate.
Pros
Flexible repayment plan
Interest rate reduces
Helps avoid annoying collection calls
Cons
Your financial habits have to change.
You still have to use a portion of your income for debt payments.
Missing a payment can lead to more debts.
Great option for
Anyone who isn't used to paying many payments at once.
4. Debt settlement
Debt settlement enables you to make a payment that is less than what you owe; that is, a debt for less. This applies to eligible debts.
Pros
Your outstanding balance reduces
Helps you clear eligible debts fast
Helps avoid collection calls
Cons
Not all creditors can agree to it.
You have to start saving funds in a trust account.
Best option for
Anyone who wants their outstanding eligible debts decreased.
5. Bankruptcy
Creditors cannot seize your assets if you file for Bankruptcy.
Pros
Court intervention can help reduce the outstanding balance of eligible debts.
Stops collection calls
Postpones judgment and foreclosure
Cons
A bankruptcy will appear on your credit record for up to ten years.
Liquidation of non-exempt assets is possible.
Best option for
Anyone is prepared to sell their assets and pay off their eligible debts.
Below are some statistics about debt relief programs:
| Statistic | Value |
| --- | --- |
| Number of people enrolled in debt relief programs in 2020 | 10 million |
| Average annual savings from debt relief programs | $2,640 |
| Typical length of time to complete a debt relief program | 5 years |
| Success rate of debt relief programs | 70% |
Statistics about debt relief programs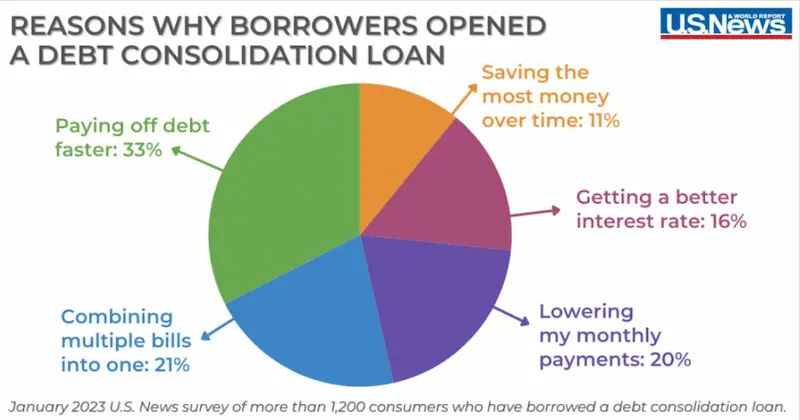 When GreenDayOnline debt relief program online can be a good option for you
The following are a few instances when a GreenDayOnline debt relief program online can be a good option for you.
It would help if you had more time to be ready and could pay high debt interest.
Want to achieve financial freedom faster?
Need to get legal help with your debts?
Work with a respectable and trustworthy debt reduction company.
Looking for a debt relief company that is FTC compliant
Need advice on which debt relief option is good for your situation?
Want to work with a company that offers a 100% money-back guarantee if your debts aren't cleared.
Need help with credit card, medical, and payday loan debts.
Tips for choosing a debt relief program from legit companies that works for you
Here are some tips for choosing a debt relief program from legit companies that works for you.
Conduct a good search with the keyword how to get debt relief.
Please go through all the available options and familiarise yourself with their services.
Compare the options depending on your needs and budget.
Choose a program that suits your requirements and join.
How GreenDayOnline can provide you with the best payday loans debt solution?
GreenDayOnline does not only specialize in offering debt relief programs, but we can also help you choose a program depending on your situation. We have a unique approach to debt-free life that helps clients with the best payday loans debt solution;
Know which debt relief option will work best for their financial circumstance.
Select the best debt relief option.
As a leading financial solutions provider, we proudly offer our professional payday loan consolidation services to individuals across the United States. We have established a strong presence in multiple states with our commitment to assisting individuals in managing their financial obligations effectively. Our dedicated team of experts is ready to help you regain control over your finances and achieve your goals. Below is a comprehensive list of the American states where our company actively assists individuals with payday loan consolidation. Look at the table to find your state and discover how we can support you in overcoming your payday loan challenges.
AL (Alabama)
AK (Alaska)
AZ (Arizona)
AR (Arkansas)
CA (California)
CO (Colorado)
CT (Connecticut)
DE (Delaware)
DC (District Of Columbia)
FL (Florida)
GA (Georgia)
HI (Hawaii)
ID (Idaho)
IL (Illinois)
IN (Indiana)
IA (Iowa)
KS (Kansas)
KY (Kentucky)
LA (Louisiana)
ME (Maine)
MD (Maryland)
MA (Massachusetts)
MI (Michigan)
MN (Minnesota)
MS (Mississippi)
MO (Missouri)
MT (Montana)
NE (Nebraska)
NV (Nevada)
NH (New Hampshire)
NJ (New Jersey)
NM (New Mexico)
NY (New York)
NC (North Carolina)
ND (North Dakota)
OH (Ohio)
OK (Oklahoma)
OR (Oregon)
PA (Pennsylvania)
RI (Rhode Island)
SC (South Carolina)
SD (South Dakota)
TN (Tennessee)
TX (Texas)
UT (Utah)
VT (Vermont)
VA (Virginia)
WA (Washington)
WV (West Virginia)
WI (Wisconsin)
WY (Wyoming)
List of American States where our Payday Loan Consolidation Services are Available
Frequently asked questions
Can a debt relief program from a BBB accredited company improve my credit score?
Yes, depending on the type of program you join. If debt settlement from a BBB accredited company is the best option, you will notice a slight drop in your credit score since the amount you pay will be less than originally agreed.
There are, however, other strategies that you can use to rebuild credit. This includes paying bills on time, not closing your unused credit card accounts, and applying for new credit. Debt management and consolidation might help you boost your credit score over time.
Are our debt reduction programs for bad credit effective?
People who used debt reduction firms' services for bad credit could complete the programs effectively. However, we can only assume that some of these folks have been successful.
To ensure that the program works for you, here is what you need to do:
Please find out how much you can comfortably pay and save using our debt payoff calculator.
Select a program that suits your financial circumstance.
Find a reputable and successful company offering debt settlement and consolidation programs.
Please go through the reviews on the company before hiring them.
Ensure you have a written contract and be disciplined in monthly payments.
Ensure you read the state laws concerning these programs to avoid being scammed.
How can you define hardship programs near me?
A hardship program "near me" is a direct agreement between you and the lender to pay the money at a low-loan interest rate or even skip some payments. This happens when you fail to pay due to certain issues like a long-term illness or job loss. In this case, skipping to pay your due will affect your credit limit and scores.
This program differs from debt management or debt settlement since you work directly with the lender, and no third party is involved. The lender can agree on a repayment period you can afford, making it easier to pay the debt.
How do hardship programs for bad credit work?
With a hardship program for bad credit, your lender reduces the fees and loan interest rates to make it easier for you to repay the debt.
How long can a hardship program from a BBB accredited company last?
This program lasts 6 months and one year from a BBB accredited company. The repayment period can even be longer depending on the amount of debt.
Are our online debt relief programs expensive?
GreenDayOnline doesn't charge any upfront fees for online debt settlement and consolidation programs. You only need to part with a 15% success fee on the amount of enrolled debt.
This fee is only paid once the debts are cleared. There is also a 50 monthly consultancy fee for every 30 minutes spent with our tax attorney, savings consultant, debt consultant, and budgeting consultant.
Some of our services, which are budgeting and bill payment, attract a fee for the first ten monthly recurring bills. It attracted a fee for any extra bill.
Most companies will request an upfront fee and do nothing after that. However, it is crucial to remember that the fees charged by debt relief companies differ. GreenDay Online charges an affordable amount for debt relief services. It would help if you also watched out for fraudulent companies that don't adhere to the FTC guidelines.
Things to avoid when you are trapped in bad credit debt?
Pay unsecured bad credit debts and remember the secured ones.
Don't apply for a loan against your retirement savings account.
Be patient. Do not make quick decisions just to avoid harassing calls from your lender. Always consider the long-term financial decision.
Only pay the amount after having a written contract.
Paying down unsecured debts using cash-out refinancing should be avoided. Similarly, avoid increasing loan payment obligations you may need help handling.
Will I pay tax on a debt relief program?
The tax on a debt relief program applies when the lender writes off a debt amount of more than 600. For example, suppose you have a total credit card debt of $20,000. No tax was paid for this amount, considering it wasn't your income.
You only spent the money on personal needs and did not pay it back. If you join the debt settlement programs, the company will negotiate with your creditors, a portion of the debt may be reduced, and you may settle your debt.
If, for instance, the creditor decreases your debt to $11000, you will pay tax on this amount since the IRA considers $9000 as your income.
Is it feasible to seek debt reduction assistance online without paying a fee?
Some non-profit debt settlement and consolidation organizations offer debt relief services online and provide financial advice without charges. Some agencies only charge a nominal fee for providing financial advice that most suits your situation.
Again, be cautious when dealing with non-profit organizations to avoid getting scammed by people who are only there to take advantage of your situation.
We've heard reports of individuals being duped by sham non-profit debt consolidation and debt settlement companies, which has been going on for years.
These con artists frequently set up shop in the guise of a non-profit organization to entice naive clients by offering free debt relief services. Once you enroll in their programs and expose your financial details, all forms of communication stop, and they use your financial information for illegal activities. Before hiring a non-profit organization, ensure it has a 501(c) (3) certification.
Can I get debt relief for student loans online?
There are programs by the federal government for those who want to get student loan debt relief online. These programs include;
Federal student debt consolidation
Income-driven repayment plans (monthly payment)
Public service loan forgiveness
Teacher loan forgiveness
Deal discharge
Perkins loan cancellation
Closed school discharge
Additionally, understanding loan terms can help you make better decisions and avoid entering the payday loan cycle.
How can I get a debt tax relief program?
The IRS can seize your assets if you fail to pay your taxes. Therefore, it is important to get a debt tax relief program before things get out of hand. Some of the available options include;
Bankruptcy
Installment agreement
Offer in compromise
IRS forgiveness program
A real-life example of how a debt relief program works?
My wife and I have accumulated over $30,000 in credit card debts. I earn a monthly income of $900. Which is the best debt relief program for my case? Is Bankruptcy an option?
The best solution from GreenDay Online:
Filing for Bankruptcy should be the last option for getting credit card debt relief.
This is because a bankruptcy entry can stay on your credit report for up to 10 years, hindering financial freedom. Instead, consider other ways, like joining a debt settlement program to reduce your debt.
GreenDay Online can help decrease debt at a manageable fee. In addition, our debt consolidation program will assist you in repaying your existing debts at a lesser interest rate and with more manageable monthly payments.
How can I find debt relief services from legit companies near me?
The best place to find reputable debt relief from legit companies near me is through an online search.
Use the keyword debt relief near me, and you will get a wide range of companies offering debt relief services in your location.
Before picking one that suits you best, review each company's reviews and past client testimonials.
Call the companies directly and inquire about the types of programs offered, the fee structure, and whether they have a privacy policy to make an informed decision.
Here are some statistics on debt relief program:
| Statistic | Value |
| --- | --- |
| Average American household debt | $137,063 |
| Consumer debt | $104,555 |
| Debt payments per month | $1,170 |
| Americans who used debt relief programs | 2 million |
| Average savings from debt relief programs | $12,000 |
| Risks of debt relief programs | Damage to credit score, staying on credit report, fees |
| Tips for getting out of debt | Create a budget, reduce spending, increase income, pay off debt |
Statistics on the debt relief program
Which types of questions can I ask a debt relief program counselor?
Even before engaging with a particular direct debt relief program counselor, there are critical questions to ask. This is especially if you'd want to prevent scammers and avoid getting into a cycle of debt. Some of these questions include:
How long should I enroll in this program to be debt-free?
Which solutions do you offer for credit card debts?
What are your fee charges?
Are you certified or accredited?
Do your services include free budget counseling?
Do you adhere to the FTC regulations?
Can I keep track of my progress?
What happens if I don't finish the course?
Do you also provide free debt relief advice?
How do you help clients avoid the cycle of debt?
How can I find the best debt relief company near me?
You can use different strategies to ensure you work with the right debt relief company near me. These include the following;
Check how long the company has been in the industry.
Go through the company's reviews and success stories.
Confirm whether the company has a refund policy.
Check whether the company is licensed.
Compare the fees charged by the company to other online lenders and debt relief companies.
Check whether the company follows FTC rules and guidelines.
Confirm whether the company has a privacy policy.
Makes collection calls and lawsuits