There are a few situations when personal loan refinancing makes sense. If you have improved your credit score significantly or interest rates have dropped since you initially took out the loan, you may get a lower annual percentage rate by refinancing. Also, if you initially took out a shorter-term loan and now have more room in your budget, consider the refinancing process for a longer term to lower your monthly payments.
How does refinancing a personal loan affect your credit score?
Refinancing a personal loan can have a positive or negative effect on your credit score, depending on how you handle the process, which is because a credit inquiry and credit check will typically be required by personal loan lenders when evaluating refinancing applications.
If you make all of your payments on time and as agreed, your credit score will improve due to a reflection of responsible behavior in your credit history. However, if you miss payments or default on loan, your credit score will suffer as a result of these negative marks on your record. As you consider, personal loan refinance options, remember these factors to help protect and maintain your credit score.
In addition, if you extend the repayment term of the loan when you refinance, you may end up paying more in interest over the life of the loan. As a result, it's crucial to weigh all of these factors, such as origination fees and whether to choose a variable rate or a fixed-rate loan, before deciding whether or not to refinance your loan.
What are the advantages of refinancing a personal loan?
You can save money on your monthly loan payments.
You can extend the loan term, lowering your monthly payments.
You can use the equity in your home to get a cash-out to refinance a personal loan.
You can consolidate multiple loans into one with a lower loan interest rate.
As a leading provider of financial solutions, we proudly offer our refinancing services for personal loans across several states in the United States. We understand the importance of managing your finances effectively, and refinancing presents a valuable opportunity to optimize your loan terms and secure a brighter financial future. With our extensive reach and commitment to customer satisfaction, we are actively serving clients in the following American states. Explore the table below to discover if refinancing your personal loan is available in your state and take advantage of our expertise to achieve your financial goals.
AL – Alabama
AK – Alaska
AZ – Arizona
AR – Arkansas
CA – California
CO – Colorado
CT – Connecticut
DE – Delaware
DC – District Of Columbia
FL – Florida
GA – Georgia
HI – Hawaii
ID – Idaho
IL – Illinois
IN – Indiana
IA – Iowa
KS – Kansas
KY – Kentucky
LA – Louisiana
ME – Maine
MD – Maryland
MA – Massachusetts
MI – Michigan
MN – Minnesota
MS – Mississippi
MO – Missouri
MT – Montana
NE – Nebraska
NV – Nevada
NH – New Hampshire
NJ – New Jersey
NM – New Mexico
NY – New York
NC – North Carolina
ND – North Dakota
OH – Ohio
OK – Oklahoma
OR – Oregon
PA – Pennsylvania
RI – Rhode Island
SC – South Carolina
SD – South Dakota
TN – Tennessee
TX – Texas
UT – Utah
VT – Vermont
VA – Virginia
WA – Washington
WV – West Virginia
WI – Wisconsin
WY – Wyoming
States Where GreenDayOnline Offers Refinancing for Personal Loans
What are the disadvantages of refinancing a personal loan?
Your credit score may suffer if you miss payments or default on a loan.
You might also face additional fees, such as origination fees or a higher interest rate, if you opt for a variable rate instead of a fixed-rate loan.
Can you renegotiate a personal loan?
When you take out a personal loan, you and the lender agree to a set of terms, including the loan amount, interest rate, and repayment schedule. It is possible to renegotiate these terms if needed, such as if you want to obtain a refinance loan to reduce your loan balance or change your repayment terms to better suit your financial situation.
Once these terms are set, they cannot be changed – at least not by the current lender.
However, you can renegotiate your loan's duration with a third party's help. For example, you could contact a nonprofit credit counseling agency if you struggle to make monthly payments. These organizations can often help borrowers negotiate lower interest rates or extended repayment period schedules with their lenders.
Getting pre-approved for a personal loan can be beneficial in a few key ways:
It lets you know upfront approximately how much you may qualify to borrow. This helps you determine if a personal loan is a viable option before you formally apply.
Pre-approval gives you a rate quote and estimated APR so you can compare loan offers before choosing a lender.
Being pre-approved makes the formal loan application process faster. The lender has already vetted your eligibility.
Pre-approval locks in a rate and loan terms for a set period, usually 60-90 days. This protects you from rates going up later when you formally apply.
Having a pre-approval letter can give you negotiating leverage with sellers when using the loan for a big purchase like a car.
To get pre-approved, you submit a simplified application with information like your income, employment, and credit score. Lenders will often soft pull your credit to provide an accurate rate quote. Getting pre-approved does not guarantee final loan approval, but it does indicate you are very likely to be approved. Overall, getting pre-approved can streamline the loan process and help you find your best loan offer.
Is refinancing a loan a good idea?
For many, taking out a loan is a necessary part of life. For a car, a house, or tuition, loans can help us get what we need. However, sometimes the terms of our loans can become challenging to manage.
That's where refinancing comes in. Loan application for refinancing a loan means taking out a new loan with different terms to replace an existing one. This can be an excellent way to save money on interest, lower your monthly payments, or both. You might choose a type of loan with a variable interest rate if you believe it will offer more favorable terms, such as a shorter loan term. Of course, refinancing is not suitable for everyone, and you should consider whether a prepayment penalty may apply to your existing loan before deciding.
You'll need to carefully consider the terms of your new loan agreement carefully and make sure that it makes financial sense for you. But if you're struggling with your current original loan payments, refinancing could be a good option, especially if you have Excellent credit and want to consolidate Credit card debt.
Check Your Credit Score Before Refinancing Your Loan
Checking your credit score is an important step before refinancing your loan. Your credit score is a number that lenders use to evaluate your creditworthiness. A higher credit score indicates that you're a low-risk borrower, which can help you get better interest rates and loan terms with online lenders or credit unions.
A lower credit score may make it more difficult to refinance your loan and achieve more favorable personal loan rates.
There are a few different ways to check your credit score. You can order a copy of your credit report from one of the three major credit reporting agencies: Experian, Equifax, or TransUnion. Once you know your credit score, you'll be better positioned to shop around for a secured loan that fits your needs.
Calculate Savings and Decide Whether to Refinance Your Loan
If you're carrying high-interest debt, you may be looking for ways to lower your monthly payments and save on interest. One option is to refinance your loan. By taking out a new loan with a lower interest rate, you can save money on interest and reduce your monthly payments.
However, it's essential to calculate your savings before deciding whether to refinance. First, compare the interest rates of your current loan and potential new loans. Then, estimate the period it will take you to repay the new loan. Also, consider the possibility of time payments and if the original lender offers many flexible options.
When you compare the total cost of the new loan (including interest and fees) with the total cost of your current loan, you can determine whether refinancing makes financial sense for you. Refinancing may also involve additional fees, such as closing costs, prepayment fees, and a possible balloon payment. Remember to consider if the new loan offers a shorter repayment term compared to your current loan.
How to use a Personal Loan Calculator to Determine Savings and Explore Loan Options?
A personal loan calculator is an online tool that can help you calculate a personal loan's monthly repayments, interest rate, and total cost. Before you submit a formal application, it's crucial to research different lenders as some may perform a soft credit check and require Application fees.
It's important to compare personal loans to get the best deal, especially when looking for specific types like student loans or mortgage loans. The loan calculator will give you an estimate of the monthly repayments and total cost of the loan, which will help you compare different deals and loan periods.
To use a personal loan calculator, you must know the loan amount, interest rate, and loan term. This information is essential for determining the loan proceeds you'll receive.
You can find this information in the Personal Loan section of our website. Once you have this information, enter it into the calculator and click 'Calculate.' The calculator will then show you an estimate of the monthly repayments and the total cost of the loan, including the impact of a possible soft credit check on your credit score.
You can use this information to compare deals and find the one right for you. So, if you're looking for a personal loan, use a calculator to compare your options and find the best deal.
Here are some statistics on refinancing a personal loan:
| Statistic | Value |
| --- | --- |
| Average interest rate on a personal loan | 10.28% |
| Average loan term for a personal loan | 5 years |
| Most common reason for refinancing a personal loan | To get a lower interest rate |
| Second most common reason for refinancing a personal loan | To extend the loan term |
| Third most common reason for refinancing a personal loan | To consolidate debt |
Statistics on refinancing a personal loan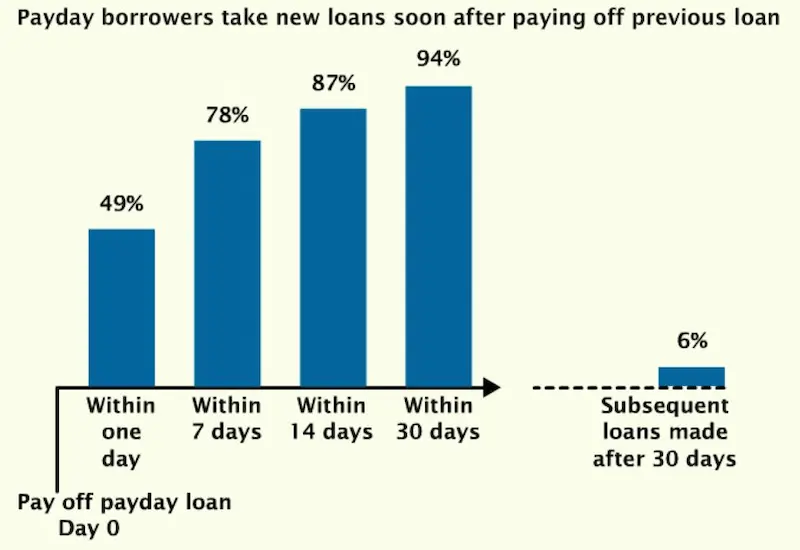 What are some alternatives to refinancing a personal loan?
Instead of refinancing, consider renegotiating your present loan.
Though there is no assurance that they would cooperate, you might be able to negotiate better terms like a lower monthly payment.
If you have strong credit, you can also refinance a personal loan using a credit card with a 0% balance transfer fee.
Although you usually have to pay a one-time charge of 3–5% to make the transfer, many credit cards now offer 0% interest on transferred balances for up to 21 months.
Ensure you have the funds available to pay off the debt before the introductory period, after which the rates will increase dramatically.
Frequently Asked Questions
How do I know if refinancing my personal loan is a good idea for my financial situation?
Look at if you can get a lower interest rate than your current loan, if consolidation with other debts creates manageable monthly payments, if improved credit score since original loan allows better terms, if loan term changes benefit repayment, and if lender fees to refinance compare reasonably to interest savings. Crunching the numbers will determine if refinancing your situation benefits.
What are the key factors to consider when deciding whether to refinance a personal loan?
The key factors are your new interest rate and associated fees, revised loan repayment term length, recalculated monthly payments, savings from interest rate reduction versus refinance costs, whether consolidation with other debts is beneficial, improved credit score since original loan, and comparing prepayment penalties if you pay off early.
Are there specific interest rate thresholds that indicate it's a good time to refinance a personal loan?
General guidelines are that refinancing is beneficial if you can get at least a 2-3% lower interest rate, with greater savings the larger the rate gap. For example, it may be advantageous to refinance from a 15% interest rate personal loan down to 10%, but going from 10% down to 9% may not provide enough savings after fees. Checking online refinance calculators tailored to personal loan rates can confirm if a new rate clears the savings threshold for your specific situation.
What are the potential benefits and drawbacks of refinancing a personal loan?
Benefits of personal loans include lowering your interest rate, which decreases the total loan cost; consolidating multiple debts into one payment; changing the repayment term; increasing cash flow with a lower monthly payment. Drawbacks can be refinance fees, penalties for early repayment of the old loan, extended repayment terms increasing total interest paid, and the impact of a hard credit inquiry when applying.
Can you provide examples of scenarios where refinancing a personal loan can lead to significant savings or improved financial stability?
If your credit score has improved significantly since getting your original loan, allowing qualification for a much lower rate, refinancing can create large interest savings. Consolidating multiple high-rate debts into a single personal loan with lower interest can also provide big monthly cash flow relief. In both cases, savings and stability occur by reducing interest costs on a sizable balance.