Title loans in Texas have secured loans that use your vehicle title as collateral. In other words, you use your car as security for the loan. If you can't repay the loan, the lender can repossess your car. Title loans are sometimes called "car title loans" or "auto title loans." Online title loan services are also available, allowing you to complete the title loan application process from the comfort of your home.
What Do I Need to Apply?
To apply for a title loan in Texas, you'll need to bring:
Your vehicle for inspection
Proof of income (pay stubs, bank statements, etc.)
Your driver's license or ID
Your vehicle's lien-free title
Before starting the application process, it's important to check your credit score as it may impact the interest rate and other loan terms. It can help you make an informed decision about which lending company to choose.
How Do Title Loans Work?
If approved for a title loan, you'll give the lender your car title in exchange for the loan amount. The lender will put a lien on your car, which means they'll own your vehicle until you repay the loan. You'll make regular monthly payments to repay the loan in full, at which point the lender will remove the lien and give you your title back.
To find the best rates and terms, it's a good idea to compare multiple title loan lenders before making a decision. It can save you money in the long run and ensure a positive experience with your title loan.
Is a Title Loan Right for You?
A type of loan like a title loan might be right for you if:
You need cash fast
You have bad credit or no credit
You own your car outright (i.e., there's no loan balance)
You have unexpected expenses that need immediate attention
What Are The Important Things to Know about Texas Title Loans?
You should know a few things before getting a loan approval for a title loan in Texas. The important things to know include:
Title loans are expensive: Interest rates on title loans can be as high as 300% APR, and fees can add up quickly.
You could lose your car: If you can't repay your loan, the lender can repossess your vehicle.
The state regulates title loans: Texas has laws to protect borrowers from predatory lenders.
You can get a better deal elsewhere: There are other options for borrowing money, including personal loans and credit cards.
Be prepared with required loan documents such as proof of source of income and your vehicle title.
What are the types of title loans?
One type of title loan available is a vehicle equity loan. It works similarly to a standard title loan but may have different eligibility requirements. Borrowers can use the equity in their car to get cash quickly, making it a viable option for those with bad or no credit. Like other title loans, be aware of the risks and expensive interest rates associated with this type of loan.
There are two main types of title loans: single-payment and installment.
Single-payment loans:
Single-payment loans are typically due in full after 30 days. You'll need to repay the entire loan amount, plus interest and fees, in one lump sum. Online loans and auto loans often require credit checks, which can impact your credit score. Reviewing your credit reports when applying for these types of loans is essential.
Installment loans:
Borrowers repay installment loans in tranches over time. These loans typically have longer terms, which means you'll have more time to repay the loan. However, they usually have higher interest rates and fees than single-payment loans. Online lenders may offer personal installment loans and debt consolidation loans that can ease the title loan process for borrowers.
What is the difference between title loans and payday loans?
Title loans are similar to payday loans because they're both high-cost, short-term loans. However, there are some key differences:
Loan Amount: Online auto title loans typically have higher loan amounts than payday loans.
Loan term: Online car title loans typically have longer terms than payday loans.
Collateral: Collateral loans like title loans, use your vehicle as collateral, while payday loans do not.
What are the alternatives to Texas title loans?
There are a few alternatives to title loans in Texas. The main options include loan requests and loan contracts among others:
Personal loans: Personal loans are unsecured, which means they don't require collateral. They typically have lower interest rates and fees than title loans. Personal loan lenders offer a variety of unsecured loans for different credit types.
Credit cards: Credit cards can be an excellent alternative to title loans if you need to borrow a small amount of money. However, they typically have higher interest rates than personal loans.
Payday alternative loans: Some federal credit unions offer alternative payday loans (PALs), which have lower interest rates and fees than payday loans.
Car title loans: Car title loans are similar to title loans, but your car's value secures them instead of your home's value.
Home equity loans: Home equity loans are available against the equity in your home. They typically have lower interest rates than title loans, but they also require you to put your home at risk.
Bank loans: Traditional bank loans are typically unsecured personal loans or lines of credit. They usually have lower interest rates and fees than title loans. Personal loan lenders also offer these unsecured loans catering to different credit types.
What is the process for getting a title loan in Texas?
The process for getting a title loan in Texas is relatively simple. The first step is to find a lender. You can do this by searching online or visiting a brick-and-mortar lender. Many people have recently preferred online application as it offers more convenience than traditional lenders. Once you've found a lender, you'll need to fill out an application and provide the following information:
Your contact information
Your vehicle's make, model, year, and mileage
Your vehicle's registration information
Your driver's license number
Once you've provided all the required information, the lender will typically give you a loan estimate. It estimates the loan amount, interest rate, and fees you'll get. It is important to know the maximum loan and minimum loan amounts available based on your financial history. If you decide to proceed with the loan, you must sign a loan agreement and provide the lender with your vehicle's title. After finalizing the loan agreement, you'll receive the loan amount in cash or as a direct deposit into your bank account. This type of loan is often considered a cash advance or quick cash option for those needing immediate funds.
Below are some statistics on Texas Title Loans:
| Statistic | Value |
| --- | --- |
| Average interest rate | 25% |
| Average term | 36 months |
| Average loan amount | $3,500 |
| Most common use | Unexpected expenses |
| Other common uses | Debt consolidation, home improvement, and car repairs |
| Risks | High interest rates, long terms, and easy to get |
| Alternatives | Personal loans, credit cards, and government assistance programs |
| State law | Title loans are regulated by the Texas Department of Banking. The law caps the maximum interest rate on title loans at 25% APR. |
| License requirements | Lenders must be licensed by the Texas Department of Banking. |
| Consumer protections | The Texas law includes a number of consumer protections for title loan borrowers, including: |
Statistics on Texas Title Loans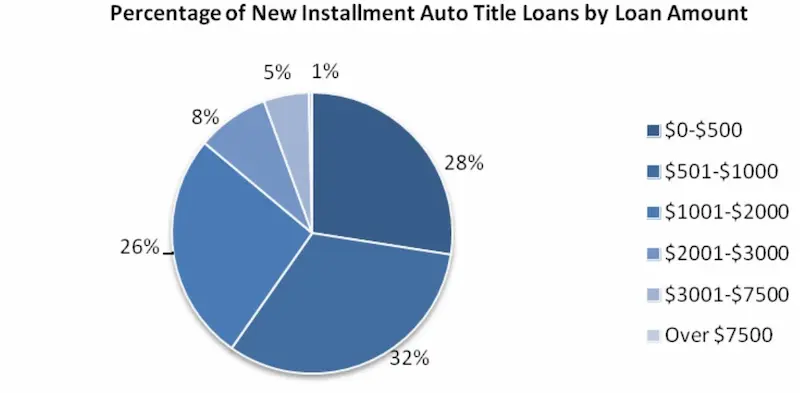 What are the advantages of title loans?
There are a few advantages of title loans. The main benefits of title loans include:
You can get the money you need fast: Title loans typically have a quick turnaround time, which means you can quickly get the cash you need.
You don't need good credit: Because your vehicle's value secures title loans, lenders don't typically consider your credit history when making a loan decision. It means you can get a title loan even if you have bad credit, such as bad credit title loans.
Minimal requirements: Most title loans only require a steady monthly income, a verifiable employment history, and a decent payment history.
You can keep your car: One of the main advantages of title loans is that you can keep your car while repaying the loan.
Multiple options: There are various types of title loans, such as short-term payday loans and loans from lenders at competitive rates.
In the vast and dynamic landscape of Texas, our company has established a strong presence, providing reliable and efficient title loan services to individuals in need. From bustling metropolitan areas to quaint towns, our reach extends far and wide across the Lone Star State. As we continue to serve our valued customers with integrity and dedication, we are delighted to present a comprehensive table highlighting the most important cities where our company is actively engaged. This table serves as a testament to our commitment to serving communities throughout Texas and assisting individuals in securing the financial support they require.
| | | |
| --- | --- | --- |
| Houston | San Antonio | Dallas |
| Austin | Fort Worth | El Paso |
| Arlington | Corpus Christi | Plano |
| Lubbock | Laredo | Irving |
| Garland | Frisco | McKinney |
What are the disadvantages of title loans?
There are also a few disadvantages of title loans. The main disadvantages of title loans include:
High-interest rates and fees: Title loans typically have high rates and fees, which can make them expensive compared to traditional loans with lowest interest rates.
Risk of losing your vehicle: If you default on your loan, you could lose your car to repossession. It is why it's essential to know the basic details of the loan agreement.
Loan terms can be short: Title loan terms are typically faster than other types of loans, such as student loans, so you'll have to repay the loan quickly. It can be challenging if you don't have a regular income or stable income. Some lenders may also perform soft credit checks before approval.
Conclusion
As the nation's second most populous state, Texas predictably has one of the largest title loan markets based on raw numbers alone. However, new reforms passed in 2011 and strengthened in later years now institute meaningful interest rate caps and restrictions on loan renewals. Louisiana, New Mexico, Oklahoma, and Arkansas all continue to lack similar regulations, though they too are evolving. Given Texas' massive scale, contrasting its new title and installment lending rules with gaps in oversight across state borders provides useful insights on curbing industry excesses.
Frequently Asked Questions
How can I find a reputable online lenders in Texas that offer title loans for individuals with bad credit and genuinely guarantee approval?
No legitimate online lenders can genuinely guarantee approval on title loans without reviewing creditworthiness. Claims of guaranteed approval despite bad credit are signs of predatory or fraudulent lending that should be avoided.
What are the typical interest rates and repayment terms associated with online title loans in Texas when guaranteed approval is advertised, especially for borrowers with bad credit?
Texas caps title loan interest at 18% APR but additional fees may apply. Lenders cannot legitimately guarantee approval, so consumers should be wary of such claims when shopping for title loans.
Are there specific regulations or laws in Texas that govern online title loans, especially in relation to guaranteed approval claims and borrower protections?
Texas prohibits irresponsible lending like guaranteed title loan approvals. Laws require assessing borrowers' ability to repay, including checking credit history. Consumers should report lenders making guarantee claims.
How can borrowers ensure they are dealing with a legitimate online lender when seeking a title loan in Texas with guaranteed approval for bad credit?
No lender can legitimately guarantee approval without reviewing a borrower's qualifications. Consumers should avoid such claims and only work with licensed lenders following responsible lending practices.
What are the tips on responsible borrowing and managing the repayment of online title loans in Texas, particularly for those with bad credit, to avoid potential financial challenges?
Tips include carefully reviewing loan terms, checking lender licensure status, reporting predatory lending practices, exploring alternative loan options first, and only borrowing what you can realistically budget to repay.